Costa rica Top Things to See & Do
Costa rica Top Things to See & Do -Arenal Volcano
Arenal, one of the world's most active volcanoes.Volcán Arenal, a beautiful, 1657-m high conical ,with a crater of 140 meters..
On July 29, 1968, Arenal awoke from its slumber. A thunderous earthquake shook the area and a subsequent explosion of lava wiped out three nearby villages.(although it is now known that eruptions have occurred on and off for the last 7,000 years.)
Located in La Fortuna near Lake Arenal.

Since 2010 the activity has subsided and no new lava flows have occurred. It is however an undisputed fact that this is still an extremely active volcano likely to erupt violently at any time.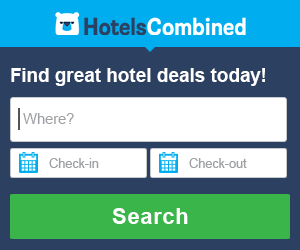 Costa rica Top Things to See & Do -Monteverde Cloud Forest Reserve Costa Rica
Monteverde Cloud forests Costa Rica The area is host to the Monteverde Cloud Forest Reserve and several other natural attractions.

The head village is Santa Elena, the area's largest town and tourist hub, Situated at 4,662 ft (1,440 m) above sea level. (Population 6,750).
In the early 1950s, a group of Quakers from the United States left their homes in Alabama and arrived in Monteverde, established a simple life in Monteverde, centered on dairy and cheese production.
Some of these families helped establish the Monteverde and Santa Elena Cloud Forest Reserve some 20 years later.

Monteverde Cloud forests
You'll feel like you're on top of the world. Monteverde's cloud forests are the byproduct of fog (a thick, low-hanging cloud) tangling amongst the leaves and branches of the forest canopy.
The sun has a hard time breaking through this thick veil of clouds. This causes a slower rate of evaporation and thus provides the plants with a bounty of life-giving moisture.
The Monteverde Cloud Forest Biological Preserve of the Tropical Science Center is the first private area for the conservation of wildlife founded in Costa Rica in October of 1972 and It draws roughly 70,000 visitors a year.
It is also home to an astounding number of plant and wildlife species. There are around 3,000 plant species in it, over 100 mammal species and 400 bird species.

Monteverde has several reserves to take in the area's abundant nature, but one of the most popular is the Monteverde Cloud Forest Reserve (Reserva Biologica Bosque Nuboso Monteverde).

Costa rica Top Things to See & Do -
Manuel Antonio National Park Costa Rica
The magic of the beach and the greenery of the forest come together The park's diverse flora and animal life make it one of Costa Rica's most visited parks.
The Park combines the rainforest with its colorful wildlife, with the pleasure of swimming on the white sandy beach.
Manuel Antonio National Park, is well known for its beautiful beaches (Four beaches are contained within the limits of the park, Espadilla, Playita, Manuel Antonio, and Escondido) and hiking trails.
Manuel Antonio National Park and the nearby town of Quepos are located on the Central Pacific Coast of Costa Rica. (Manuel Antonio Park is 106 miles -170 km from San Jose).
Manuel Antonio's incredible biodiversity, There are 346 plant species, Over 350 species of birds call Manuel Antonio home and many more visit the park.
16 square kilometres, Manuel Antonio is the smallest of Costa Rica's 161 national parks.
It was established in 1972 by the Costa Rican government who wanted to preserve the country's priceless wildlife.
The park extends into the Pacific Ocean, adding another 12 small islands and a number of coral reefs, making it a top snorkelling destination.
A few years ago, Forbes magazine named Manuel Antonio one of the world's most beautiful national parks.
Admission is capped at 600 people on weekdays and 800 on weekends and holidays.(The most important thing to keep in mind is that Manuel Antonio is closed on Mondays).
More Destinations and Attractions